Why use our language assessments?
simplify your recruitment
identify and grow your key talent
manage the performance of your language training
clarify where to allocate your learning budget
benchmark and see your people's skill gaps
provide measurable evidence of learning
1000s of participants at 100s of companies and organisations since 2003 have used our level tests and assessment services.
Using internationally recognised CEFR and IELTS levels, our English tests give clear, precise results and are easy to manage.
For talent management
Do you need to test the language skills of your employees, evaluate which promising talents can go international, or verify that candidates have the required skills during recruitment?
Our test includes a breakdown of 14 micro-skills, and highlights any strong or weak areas that are hiding behind an average.
For measuring results
If you can't measure it, how can you manage it?
We have designed and verified our placement and exit tests to give precise results, so you can reliably measure levels before and after a course.
The results can also be shared as a certificate on LinkedIn, or as a badge.
People are more than numbers, but our assessments will also keep your CFO happy.
The right learner in the right course
"Understand where to allocate your learning budget for maximum impact"
The assessment results can be broken down by department, location or skill gap, as well as by individual, so you can understand where to allocate your learning budget for maximum impact.
Perfect, or good enough?
Levels are important, but so are the job requirements, the destination, and the objectives – this skill gap is key.
TJ Taylor is one of the few assessment providers that benchmark the results to show you the skill gaps.
We benchmark the major communication skills so you can be confident that any training investment is cost-effective and goes to the right people and priorities.
Our platform is flexible to allow for customised benchmarks for different specialisations and sectors, such as luxury, financial consultancy, and engineering.
Communication skills and personalised learning
Each learner is unique. The language assessment includes an analysis of each participant's competency in 14 professional micro-skills, ranging from conference calls and presentations, to negotiating and using numbers.
This diagnostic can be used to create a personalised learning path, or to prioritise content and skills training.
For 1 person, or for a 1000.
Standardised exams
The TOEIC is the world's most popular standardised English test for business professionals.
It is internationally recognised and the questions are based on realistic workplace scenarios, making it more suitable for professionals than the other more academic language exams.
The TOEIC has 2 versions: a Listening and Reading exam, and a Speaking and Writing exam. We also provide exam preparation courses to help you succeed.
How it works
The level test is available online as a quick check version, or as a 360 assessment with an oral interview by videoconference, telephone or in person.
The test delivery is automated, and we take care of interview scheduling and reminders, so the coordination needed is minimal and you can leave everything to us.
Our 360 service assesses all English language skills - speaking, listening comprehension, reading comprehension, writing/grammar and vocabulary - with a focus on business communication.
The results are reported using internationally recognised levels - the CEFR (Common European Framework of Reference) levels created by the Council of Europe, and the IELTS* levels (International English Language Testing System) created by the British Council and Cambridge Assessment English. Read more about the levels (PDF).
The report gives both a detailed breakdown by each language area, as well as an easy-reference average level for oral and written use of English.
The skills gap report benchmarks the level of skills needed compared to each participant's current level of English, for both oral and written communication.
* the test is not an IELTS exam, but uses the same level system
How do your people use the results?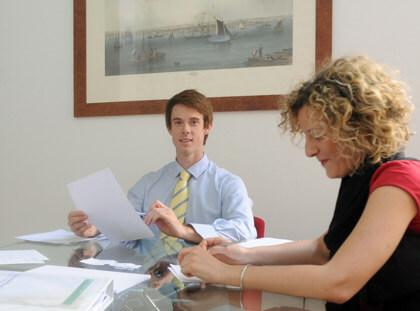 The assessment provides a lot of very useful information and actionable insights, both at a company level and at an individual level.
To help your people take action on their assessment results we offer the Plus coaching service.
This includes a 30 minute coaching and feedback session with an expert teacher after the test, and a personalised learning report.
Discuss the results, ask questions about the test, and get personalised advice on how to improve your language skills and where to focus your learning.
Which service is best for you?
Quick check
360
360 Plus

Written communication test

Reminders and progress check

Oral communication test

Interview by videoconference, telephone or in person

Skills gap analysis

Micro-skills report

30 minute coaching & feedback session

Individual personalised learning report

LinkedIn certificate / badge

1-19 participants

n/a
€ 39
€ 64

20-249 participants

€ 5
€ 34
€ 59

250+ participants

Please contact us
Prices are per person, plus VAT if applicable
The 360 test comes as standard with all our language courses.
Questions?
If you have any questions about our level tests and language assessments, please call us on +39 02 4300 19075 or send us an email, with no obligation: