TJ Taylor is a language school that specialises in corporate training and language courses for managers and professionals.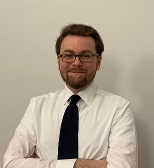 Alex Taylor, Founding Partner
Founded in 2003, the company has grown steadily every year and currently employs 12 business trainers, providing over 10,000 hours of training a year.
We deliver corporate courses throughout Italy as well as intensive courses in the UK and Ireland.
What We Stand For
There are 3 core principles that guide everything we do:
Great teachers
In our opinion this is the most important component of a successful training program. We invest substantial effort and money in recruiting and motivating our team of professional language teachers, because our clients deserve the best.
Personalised programmes and objectives
We believe that every client has different abilities and priorities, so we design personalised training programmes and objectives, and develop tailored training materials. Our courses cover all levels and various business sectors, from basic office survival to soft skills training and cultural awareness.

"I worked with Alex and his team for almost a year to make my team ready for an international project. His strong customer focus and his flexibility made him able to manage the complex project ... it was a pleasure to work with TJ Taylor"
Marco Ravelli, Supply Chain Manager, Favorit (Groupe Hamelin)

Reliable and organised
We understand that our performance can impact our clients' reputation, and that our success is tied to our clients' success. We work with the HR department to understand, design and deliver high-impact courses with insightful reporting, support tools, ISO 9001 quality standards, and the transparency and efficiency that comes from a trusted partnership.
Our Story
TJ Taylor has been training professionals in English since April 2003, but in reality our story starts a few months before.
"Every cloud has a silver lining: every misfortune contains something positive."
There's a proverb in English that says 'every cloud has a silver lining', which means that every misfortune contains something positive, that there's always some reason to be optimistic.
And that is the perfect metaphor for the origins of TJ Taylor.
In 2002 Alex Taylor was working as a Business English trainer in Milan for the corporate division of a large multinational education company, which had 150 English schools throughout Europe. The schools had good teachers, enthusiastic students and a great learning atmosphere.
However, that summer there were signs of trouble at the headquarters in Spain, and a lot of unease as we reached the end of the year, when the schools closed for Christmas.
Those 150 schools didn't open again in January. Thousands of teachers were unpaid for months and out of a job after Christmas, and tens of thousands of individuals and corporate clients were deeply unhappy, out of pocket, and with no course. It was an incredibly difficult period, and many teachers emigrated or had to return home.
But in Milan some of those teachers and corporate clients came together, uniting around Alex Taylor, who was only 24 at the time, as their team leader and organiser.
In the following months this group of teachers and clients became a company, set out their 3 core principles, and voted on a name (which emerged by accident, but that's another story...).
"TJ Taylor was born of adversity and difficult times, but the company has prospered because of this."
Some of those original clients are still with us today, 11 years later. Over the years we have helped thousands of people with their English, published glossaries and guidebooks, and helped introduce modern techniques for corporate language training into Italy.
TJ Taylor was born of adversity and difficult times, but the company has prospered because of this - experiential learning at its toughest!
At the Forefront of our Sector
TJ Taylor is a member of Federlingue, the national association of language training and translation service companies in Italy.
As part of our focus on developing strong and trusted relationships with our clients, employees and learners, we adhere to the Code of Conduct and Professional Ethics drawn up and promoted by the Milan Chamber of Commerce together with Federlingue.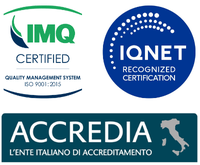 Our training processes and management systems are accredited according to the ISO 9001 quality standards, sector EA 37.
This is independent verification of our commitment to providing a high-quality service, and also means that our clients to use public funds and various financing programmes to offset the cost of their language training.
We are also a corporate member of IATEFL, the largest international association of English teachers and language schools, which gives our trainers access to the latest thinking as well as various structured opportunities to develop professionally and internationally.